Welcome to the Fountas & Pinnell Literacy
™

Community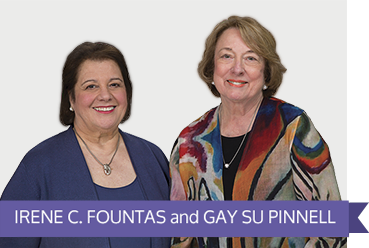 Designed for teachers, literacy leaders and district administrators — Make fountasandpinnell.com your daily literacy retreat to reflect, recharge, research, and redefine your literacy instruction.
Become a member and gain exclusive access to tools, resources, conversations, videos, tips, inspiration, transformative thinking and so much more. Join Today for Free!
Daily Lit Bit

Learning does not occur in stages but is a continually evolving process. The Fountas & Pinnell Literacy Continuum. © 2017 by Fountas and Pinnell.