Welcome to the Fountas & Pinnell Literacy
™

Community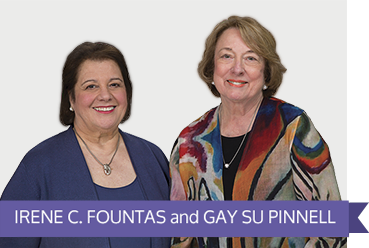 Designed for teachers, literacy leaders and district administrators — Make fountasandpinnell.com your daily literacy retreat to reflect, recharge, research, and redefine your literacy instruction.
Become a member and gain exclusive access to tools, resources, conversations, videos, tips, inspiration, transformative thinking and so much more.
When everyone in the school uses the same literacy tools/langauge as they move from observation to instruction, a common conversation occurs.