Welcome to the Fountas & Pinnell Literacy
™

Community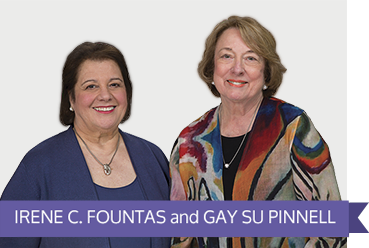 Designed for teachers, literacy leaders and district administrators — Make fountasandpinnell.com your daily literacy retreat to reflect, recharge, research, and redefine your literacy instruction.
Become a member and gain exclusive access to tools, resources, conversations, videos, tips, inspiration, transformative thinking and so much more.
With assessment, you learn what students know; the continuum will help you think about what they need to know next. The Fountas & Pinnell Literacy Continuum. © 2017 by Fountas and Pinnell.