The Fountas & Pinnell Literacy Continuum
Proficient readers and writers display recognizable behaviors at every phase of literacy learning. When teachers notice, teach, and support these behaviors, they link assessment to responsive teaching. This indispensable literacy tool identifies the behaviors that demonstrate thinking and understanding within, beyond, and about a text. The Fountas & Pinnell Literacy Continuum identifies these behaviors within each continua of learning across eight instructional contexts.
What is The Literacy Continuum?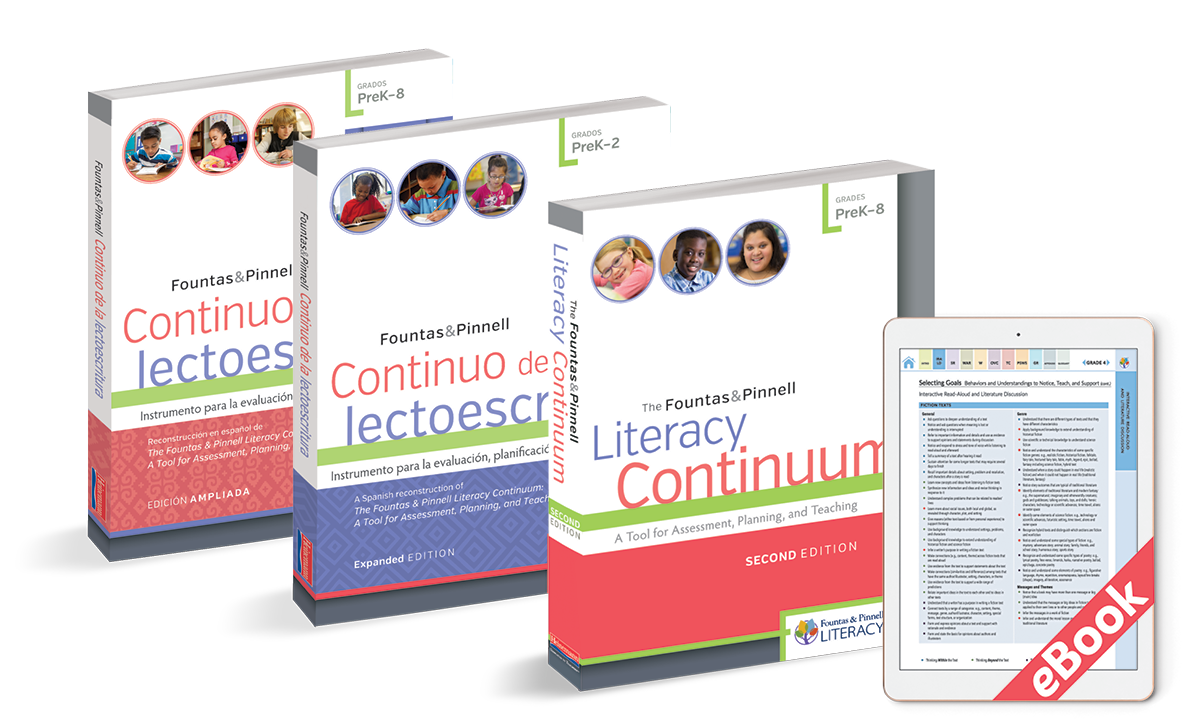 The Fountas & Pinnell Literacy Continuum is a tool for assessment, planning, and teaching for grades PreK–8.
There has never been a more comprehensive resource available to teachers that does what The Literacy Continuum does - provide specific behaviors and understandings that are required at each grade and text level for students to demonstrate thinking within, beyond, and about the text. These behaviors and understandings describe what students will be expected to do in order to effectively read, write and understand the text.
The Literacy Continuum is a foundation for setting clear learning goals and planning specific lessons for students based on those goals.
Who is The Literacy Continuum for?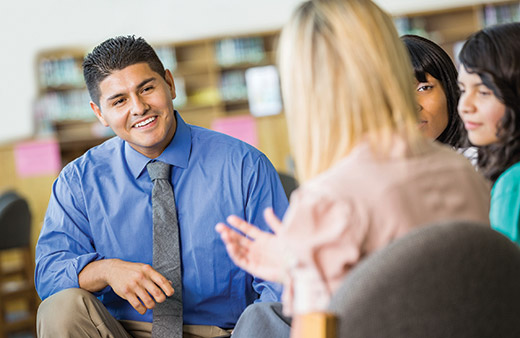 Fountas and Pinnell created The Literacy Continuum to help teachers and school leaders construct a common vision for student achievement across grade levels PreK-8. With this shared vision, teachers and school leaders can work together to provide powerful teaching of the behaviors and understandings that students must acquire to become highly effective users of oral and written language.
Bilingual and Spanish-speaking teachers and leaders can use the Continuo de la lectoescritura and Continuo de la lectoescritura totalmente en espa�ol to construct a common vision for achievement in Spanish-speaking students across grade levels PreK-8.
The Continuo is a Spanish reconstruction of The Literacy Continuum, creating a parallel and equitable tool for use in:
Spanish bilingual classrooms
Transitional bilingual classrooms
Dual-language English/Spanish programs in tandem with the English version of The Literacy Continuum
Immersion classrooms
What is inside The Literacy Continuum?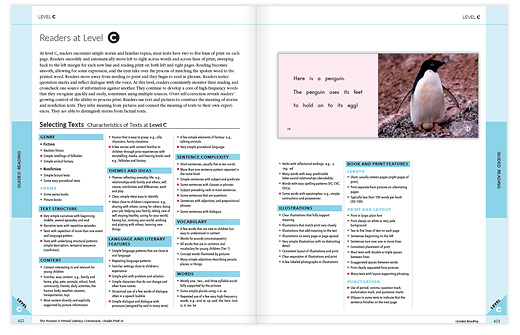 Each continua focuses on an area of the language arts curriculum. Eight continua provide grade-level expectations and the eighth, the Guided Reading continua, is organized according to the F&P Text Level Gradient™.
Interactive Read-Aloud and Literature Discussion
Shared and Performance Reading
Writing about Reading
Writing
Oral and Visual Communication
Digital Communication
Phonics, Spelling, and Word Study
Guided Reading
How is The Literacy Continuum implemented?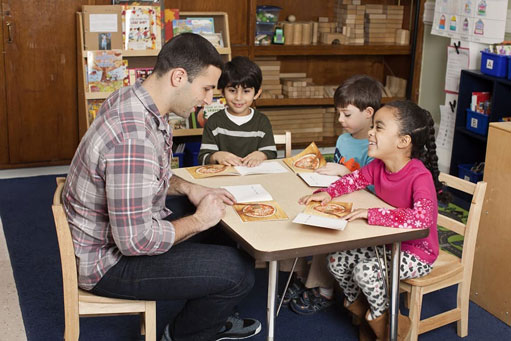 A Common Language for Coherent Instruction
The Literacy Continuum is an educator�s essential resource for thinking together about literacy development.
When everyone in the school uses the same literacy tools/language as they move from observation to instruction, a common conversation occurs. Examining and using The Fountas & Pinnell Literacy Continuum together, colleagues can discuss common expectations for student achievement and all students can benefit from coherent, efficient, and responsive instruction.