Prompting Guide Part 1 Study Guide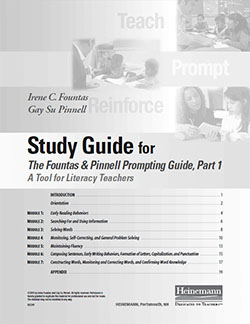 This guide provides staff developers and literacy coaches with suggestions for a series of development sessions based on The Fountas & Pinnell Prompting Guide Part 1 for Oral Reading and Early Writing.
The guide contains 7 modules which vary in length from one to two and a half hours. The modules may be used separately or combined into a series of study sessions or all-day seminars.

The full version of this resource requires registration.