Webinar: Fountas & Pinnell's Leveled Literacy Intervention, 2nd Edition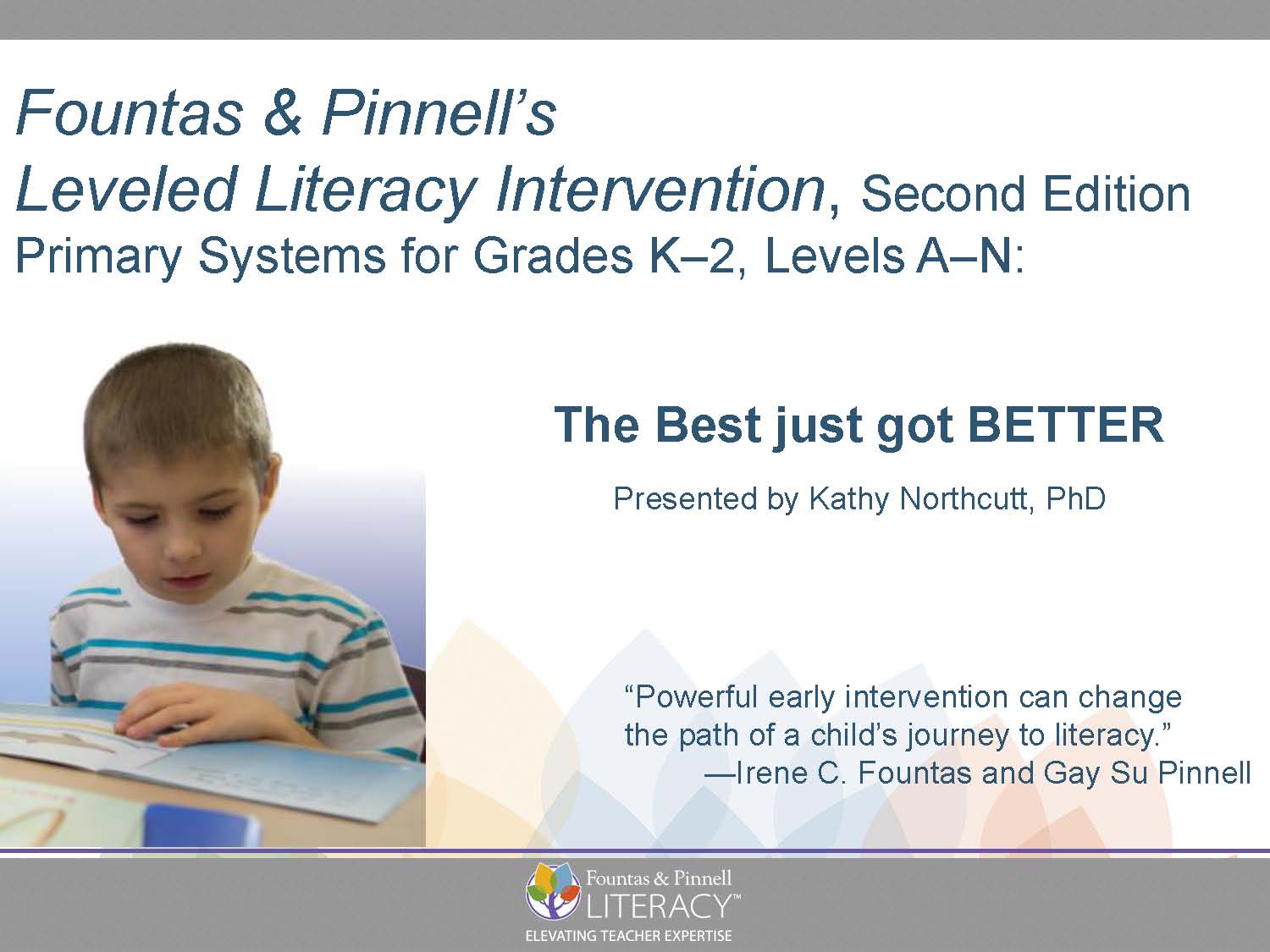 Watch Fountas and Pinnell-Trained Consultant, Dr. Kathy Northcutt, for a 1-hour webinar as she shows you how the BEST just got BETTER with the new edition of LLI for Grades K–2. Kathy will walk you through the enhancements made in this new edition for Grades K–2 and show you what your options to upgrade your first edition systems are.

The full version of this resource requires registration.