Webinar: Fountas & Pinnell Classroom, Part 3: Put Shared Reading into Action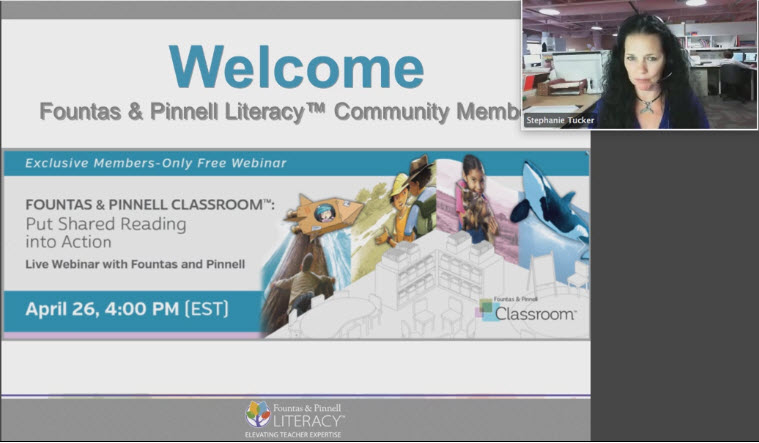 In Part 3 of this webinar series Irene Fountas and Gay Su Pinnell will show you more about how you can put shared reading into action through their newest system, Fountas & Pinnell Classroom™. In this 1 hour webinar, learn how shared reading provides the opportunity for your students to build an early reading process and have a strong foundation of letters, sounds, and words, as well as enjoyment in the meaning of language and books.

The full version of this resource requires registration.