Webinar: Fountas & Pinnell Classroom, Part 4: Put Guided Reading into Action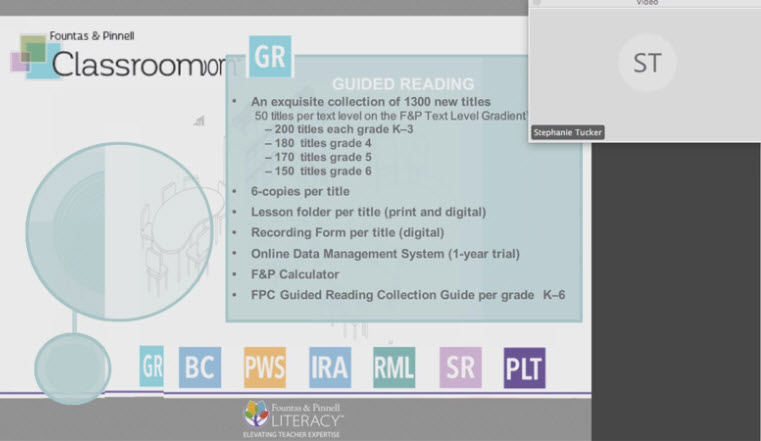 In Part 4 of this webinar series Irene Fountas and Gay Su Pinnell will show you more about how you can put Guided Reading into action through their newest system, Fountas & Pinnell Classroom™. Through this important instructional context, teachers can promote the joy of reading, expand students' vocabulary, and increase their ability to think, talk, and write about texts that fully engage their interest.

The full version of this resource requires registration.