Most Recent Post
Many of you have reached out to us with questions about remote learning with Fountas & Pinnell Literacy™, so we have gathered some of the most frequently asked questions into one location.

Remote Resources
Tools for Remote Learning from Fountas & Pinnell Literacy™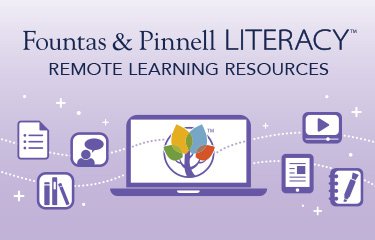 View these resources on the
Remote Learning
page, and bookmark it for daily tips, remote learning options for products like
LLI
, and news from Irene Fountas and Gay Su Pinnell.
Create Memory Stories

Ask the child to choose a meaningful memory and to write the story down. To guide the storytelling, fold a piece of paper into thirds, or use a word processing document with three sections. Label the first section, "What Happened," the second section, "Why is it Special," and the third section, "How it Changed You." Have the child read aloud the story when it is finished.