Most Recent Post
*Effective reading instruction involves a combination of powerful instructional settings. This post is the first in our "What is...?" series, where we define each instructional context that makes up a coherent literacy system.
What is guided reading?
Guided reading is a small-group instructional context in which a teacher supports each reader's development of...Read more »

Featured Resource
Fountas & Pinnell Webinar: 10 Tips for Powerful Teaching in Guided Reading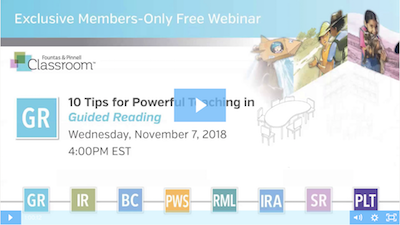 Through interactive read-aloud, students can expand their knowledge and vocabulary through listening and talking.