Sistema de evaluación de la lectura (SEL) Student Books
Original Books, Not Translations
Levels A–N
The assessment tools in SEL are not a translation from BAS but new materials developed by bilingual literacy experts, working under the supervision of Gay Su Pinnell and Irene Fountas.
Each book was written by a native Spanish speaker, at reading levels from A through N, using the guiding principles of the Fountas & Pinnell Text Level Gradient™. The 14 fiction and 14 nonfiction books were created with careful attention to sentence complexity and vocabulary natural to the Spanish language and to culturally relevant topics and themes. Likewise, the books were illustrated by artists who represent and reflect the richness of Hispanic culture.
Highlights include:
Authentic characters and settings that reflect Hispanic cultures.
Simple words and sentence patterns that match Spanish oral language at the early levels
Smooth, automatic text in Spanish that provides opportunities for word solving and that progressively becomes more complex at higher levels
Sentence structures that are natural to Spanish, so bilingual students can demonstrate appropriate rate, phrasing, intonation, and word stress
The leveled books contained in SEL have been field-tested with Spanish-speaking students and their teachers in bilingual and dual-language classrooms throughout the U.S.
Sample of Student Book Covers
Fiction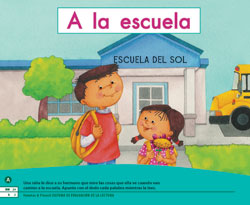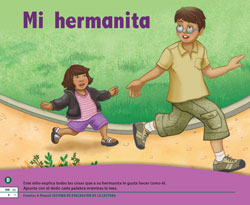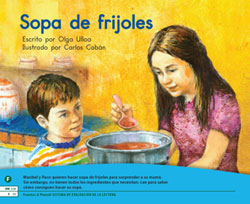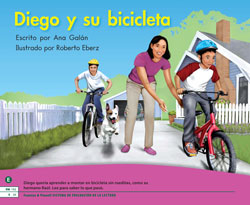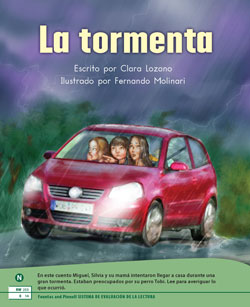 Nonfiction